Welcome to our website
St. Mary's Childcare Campus is a warm and friendly Community based service.We offer Childcare from 6mths - 12yrs. Baby/Toddler, Preschool and Afterschool care with freshly cooked meals. We are situated beside St. Mary's N.S. on the Granard Road, Edgeworthstown, Co. Longford. All staff members are qualified, or currently studying, within a specific area of childcare. Every effort is made to encourage your child's development,well-being, contribution,communication and belonging,using the Early Childhood curriculum. So whether you are looking to return to work, moving area or you just want your child to have the best opportunities in life, then come to St. Mary's and see how we can help! All necessary forms are available to Download on our site.
Parents are you aware of the National Childcare Scheme. Application for NCS can be made online follow this link for all the information https://www.ncs.gov.ie/en/application-form-guide/
There are two types of subsidies available under NCS. Universal and income assessed. To see what you might be eligible for you can use the subsidy calculator. Follow this link for more information https://www.ncs.gov.ie/en/types-of-subsidy/
Please see the link to the updated Let's Get Ready webpage that parents might find useful here: https://www.gov.ie/en/campaigns/1e8a3-lets-get-ready/

Let's Get Ready focuses on children's transitions to pre-school and school. It includes a reminder on My Little Library and useful information on the new free school books scheme for primary school children.
Opening hours are Monday - Friday 8am - 6pm
Contact: 043 6672534
Centre Manager: Margaret Glancy
Email: st.maryschildcarecampus@gmail.com or edgeworthstownchildcare@gmail.com
This Childcare project is funded by the Irish Government under the National Development Plan, 2007-2013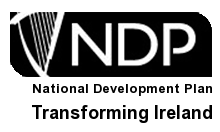 Parents/Guardians on our Facebook page we update it weekly with events happening in the local area